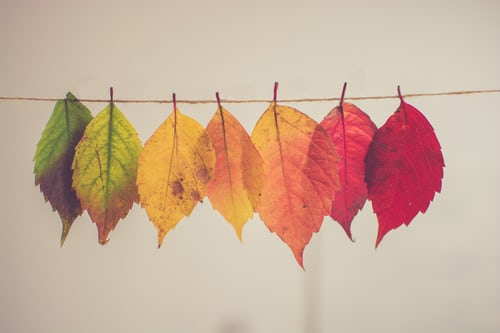 Winter Proof Your Rental Property
Original source: ML Estates
West Hampstead Landlords: Winter Proof Your Rental Property:
With summer behind us, it is essential to make the most of autumn. For many people, autumn is a fantastic time of year. The temperature, atmosphere and stunning colours make this a happy time, but for landlords, there is a lot of work to do. Autumn itself, with cooling temperature and falling leaves, poses challenges for a landlord. Still, for many letting industry professionals, it is the impending threat of winter, which is the most considerable concern.
We are pleased to say we have helped many West Hampstead landlords, and if you want to winter-proof your property, we are here to assist you.

Review your heating system:
One of the best steps you can take at this time to winter-proof your rental property is to review your heating system. If you have a boiler at home, call out a qualified professional to check it is in good working order. If your boiler is working well, you can be confident about the winter months. However, if the professional finds any problems, you should consider carrying out repair or replacement work. Repairing or replacing a boiler is expensive, but it is often the best solution.
Upgrading the standard of your boiler reduces the likelihood of emergencies arising when the boiler is needed most. By being proactive, you can save money compared to what you would spend dealing with an emergency. Also, by resolving problems before they occur, you keep your tenant happy and save a great deal of inconvenience. For many landlords, this is a fantastic outcome, so be proactive in preparing for winter.

Upgrade the insulation at your home:

As a landlord, you know the importance of the Energy Performance Certificate, the EPC. You need to have an EPC to let your property, and your property likely needs to hold an E or higher rating. You may wish to offer a more environmentally friendly rental property because this is important to you. However, for most landlords, there are logistical and financial reasons to provide an energy-efficient home.
When the rental property is energy efficient, energy bills are lower, which is great news for tenants! One of the most effective, and affordable, ways to improve the energy efficiency of a rental property is to add or upgrade the insulation. Loft insulation and cavity wall insulation is affordable and easy to install. This insulation retains heat, making the property more comfortable and cosier.
Also, look out for cracks and gaps around the home. Door and window frames are the leading place to start but also look for gaps in skirting boards and external walls. If you block these gaps, you'll retain heat better, improving the energy efficiency of the property.
Other winter-proofing tips to consider include:
• Clearing your drains and gutters
• Ensuring your tenant knows where the stopcock is
• Insulate pipes
• Store garden furniture inside

As a landlord, winter can be a challenging season. However, if you are proactive now, you can reduce the likelihood of problems arising. Winter proofing your West Hampstead property is a sensible move, and these tips will help you start the process.

If you're a West Hampstead landlord, and you need assistance in managing your rental property, please contact ML Estates, and we'll be happy to assist you.