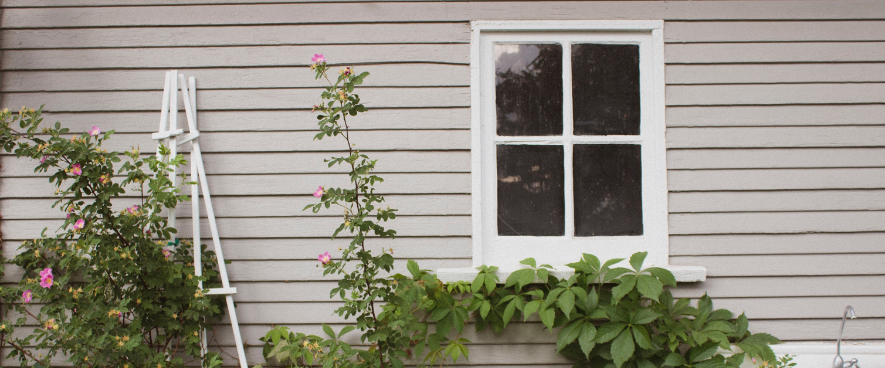 With home working now a permanent fixture of 21st century living.....
Original source: ML Estates

With home working now a permanent fixture of 21st century living, a 'shed' load of money is being invested in 'shoffices' up and down the country.

The semi-permanent structures once known as sheds or garden rooms are now being lovingly transformed into insulated, windowed, stylish and functional multipurpose rooms that could rival someone's main residence.

Even before lockdown, it was predicted the UK domestic garden building market would grow by 12% by 2022 but now, Google search trends are reporting a sharp increase in people looking for shed offices while many suppliers are out of stock.

The 'shoffice' has become the perfect alternative to an expensive extension or a 'too hot in the summer/too cold in the winter' conservatory – especially for home workers who need to physically as well as emotionally separate their professional and personal lives.

Here, we answer some common questions about the 'shoffice'.

How much does a 'shoffice' cost?

The cost of your chosen shoffice can range from under £1,000 for a self-build or upwards of £25,000. It will depend on a number of factors, including whether you have the correct foundations for the right type of shed office (a hard standing surface), the size and materials used, and if you choose to go for a basic interior or all the bells and whistles.

The great thing about shoffices is that even if you decide to construct it yourself over contracting a professional, it could be up and operational within a couple of days.

Remember though, for it to be functional all year round, you need it to be insulated and water-tight. A standard garden shed from B&Q will not do the trick. Gardenofficeguide.co.uk has a price guide, which is a good starting point.

You could also explore whether your employer will help you with home office expenses if it's going to be a permanent arrangement. In the US, the likes of Shopify and Twitter have already started providing remote workers with $1,000 dollars to set up their home office.

What amenities can I have?

The facilities you have in your shoffice will be down to personal preference and the type of work you plan on doing. It's likely you'll at least need an electrical supply unless you plan on going back and forth to the house to charge your laptop – a very unproductive use of time.

WiFi connectivity is also important. Depending on how far the shoffice is located from the main router, you may be able to use the existing connection or simply get a booster. However, this may not be an option and an additional line could be needed.

The next step is to consider plumbing. You can, of course, get a spare kettle and go back and forth to the main house to fill it up while taking a toilet break but you might want to think about installing a toilet and small kitchenette, if space allows.

Do I need planning permission?

Provided you are not erecting the shed or garden room to the front of the property, it will probably come under Permitted Development. This is a government scheme allowing homeowners to make improvements to their property without applying for planning permission. There are various criteria that must be met, however, such as size, proximity to boundaries and use.

If, for example, you do decide to install domestic plumbing, then the outbuilding may not be seen as an incidental building, and therefore your local authority may require planning permission. If you go even further and want your shoffice to double up as additional accommodation, it will almost certainly require planning permission and could even be considered a self-contained separate dwelling, which you may have to pay council tax on.

Planning permission may also be required if you are running your own business rather than working for someone else and/or having clients regularly visiting the 'shoffice'. You won't just be working from home, you will be running a business from home and then you'll also need to inform your mortgage and insurance provider. Other insurance policies may be needed too, like professional indemnity and public liability.

What if I rent?

Just because you don't own the property you live in, it doesn't mean you can't have your own shoffice. The first step is to check through your tenancy agreement and then contact the landlord (via a letting agent, if they manage the property) and ask for permission. One of three things will happen – 1. they will say no; 2. they will say yes and even offer to contribute towards the cost if it is left at the property once you move out; or 3. they will allow it provided the garden is put back to its original state before you leave. If the latter happens, you may want to consider more of a portable structure that you can take with you, like a Shepherd's Hut.



At ML Estates, we are keen to help you sell your home, and we offer a wide range of services. We can arrange a property valuation for you, and we can take care of all property viewings. If you're a North West London vendor looking to sell your home, contact us today for more information about any of the properties that we have on the market for Sales, Call Davian Hunte directly on 020 7328 4448 to discuss your requirements.