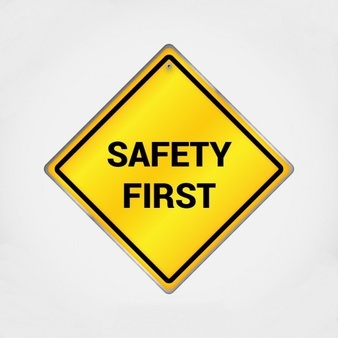 Landlords – 7 Health And Safety Obligations
Original source: ML Estates

Landlords – 7 Health And Safety Obligations
Health and safety should be a priority for landlords. There is a lot for landlords to consider when letting property, and there are many regulations to comply with. However, you must provide a safe and secure environment for your tenants.
At ML Estates, we are pleased to say we have helped many landlords present safe and secure rental premises. If you need guidance in this area, contact us today, and consider these seven health and safety obligations for landlords.


Gas Safety

As a landlord, you are legally required to make sure all gas equipment you supply to your rental property is installed safely and is maintained by a qualified Gas Safe registered engineer. You should arrange for an annual gas safety check to be carried out at the property. When a tenant moves into the rental property, they should be provided with a copy of this safety certificate.


Electrical safety
While the obligations regarding electrical safety are not as stringent as what is required for gas safety, landlords are advised to maintain a good standard of electrical safety at their property. If you provide any electrical appliances, you are required to ensure they are safe. You should arrange for a 'Part-P' qualified electrician to undertake an inspection on your electrical system every three to five years. Also, you should arrange for a PAT test to be carried out every year on electrical appliances.


Fire safety
A risk assessment should be carried out on a rental property, and this should be carried out by a 'competent person'. Ideally, you should instruct a fire safety specialist to carry out this work on your behalf. It is a good idea to arrange this between tenancies, providing you with an updated record of the condition of the property.


Fire & match resistant furnishings
If you supply furniture to your rental property, you must ensure it meets fire safety regulations. There should be a permanent manufacturers' label on the furniture you provide. If you provide a bed base and mattress, these must-have labels stating they comply with the BS7177 safety standard.


Alarms
As a minimum, landlords across England must have a

working smoke alarm on every floor of their rental property.

These alarms should be tested at the start of each rental period, but there is no harm in checking them more regularly. Some landlords decide to install a smoke alarm in every room, and a heat sensor in the kitchen, but these are over and above the minim requirements.
If there is a solid fuel-burning appliance in the rental property, a carbon monoxide alarm must be present in the room.

Damp, Mould & Condensation

With the Homes (Fitness for Human Habitation) Act now in force, it is vital landlords offer a healthy and safe environment for tenants. Mould poses a risk, and landlords need to ensure the rental property is well ventilated. This is particularly important in rooms where higher levels of condensation occur, such as the bathrooms and kitchen.
Removing mould is essential, but it is more important to understand the causes of mould and to remove these. This act will create a happier and healthier environment for tenants.

Operating and instruction manuals

Wherever possible, tenants should be provided with instruction manuals to all equipment supplied with the property. It is good practice for landlords, or their agent, to advise tenants on how to operate all appliances during the check-in phase.

If you're a landlord, and you need assistance caring for your rental property and tenants, please get in touch. At ML Estates, we are pleased to say we have assisted many local landlords, and we look forward to helping you. Just give us a call on 020 7328 4444 for Free advice on how to rent your property safely and correctly...