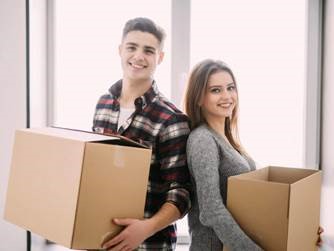 The number of first-time buyers purchasing mortgages through broker channels increased at the end of 2018.
Original Source: Property Industry Eye

The Intermediary Mortgage Lenders Association (IMLA) said 89% of offers in the fourth quarter of 2018 ended up completing.

This was up from 81% in the third quarter of 2018 and the highest rate for three years.

As well as strong first-time buyer figures, mortgage intermediaries reported stronger completion rates across the board in the final quarter of 2018.

Overall completions were up by five percentage points on the previous quarter to 87% and the highest overall reported completion rate recorded by IMLA.

The trade body predicted mortgage lending via intermediaries will rise to £169bn this year but warned that broker confidence has ebbed, with the percentage of brokers who professed to be "very confident" about their own business falling from 60% to 54% at the end of 2018.

Kate Davies, executive director of IMLA, said: "It is encouraging to see that when an intermediary does apply for a loan on their client's behalf, they are being accepted and completed at growing rates.

"Mortgages going from offers to completions are at more than three-year highs as intermediaries and lenders continue to find solutions for clients.

"It's significant that intermediaries are able to demonstrate such a high success rate, especially when helping first-time buyers to navigate the complexities of an increasingly competitive and complex mortgage market. This is particularly true for those taking out Help to Buy equity loans, who may need even more expert guidance.

"IMLA predicts that mortgage intermediaries will account for a growing share of the mortgage market this year and into 2020.

"These figures underline our firm belief that, during times of uncertainty, people still seek out a seasoned expert to help guide them through complex financial decisions.

"That said, even in the face of such strong evidence about brokers' effectiveness, it's not surprising that brokers themselves share the current general uncertainty about the future.

"But, whatever the outcome of the current Brexit negotiations, we are confident that brokers will continue to play an essential part in guiding borrowers through the market."


Source Property Industry Eye