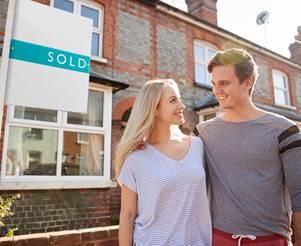 Boris Johnson's stamp duty plans could revive prime property market
Conservative leadership fron trunner Boris Johnson's plans to reverse stamp duty changes could help to kickstart the prime property market, according to Vyomm.

The super-prime property portal says that a reversal of stamp duty changes made at the top end of the market in 2014 could boost prime prices by over £700,000.

Prior to December 2014, any property priced between £1 million and £2 million was charged stamp duty at a rate of 5%, with anything over £2 million taxed at 7%.

However, George Osborne's reform of the stamp duty system introduced tax rates of 10% on any property priced between £925,000 and £1.5 million and 12% on properties costing over £1.5 million.

It's been well-documented that the changes have had a significant impact on transactions and average prices in the prime property market, particularly in London.

Talking about his plans for a first budget should he become Prime Minister, Johnson described stamp duty as a 'problem' and said tax cuts could get the 'locked up' market moving.

As well as cuts to high-end stamp duty, Johnson also mooted cutting tax further at the lower end of the market with the aim of helping first-time buyers.

"I think particularly in London there is clearly a problem with stamp duty and it needs to be addressed," Johnson told the Telegraph.

"I'm not going to put a figure on how much we're going to cut but we will certainly be looking to do that because I think actually you can do that in such a way as to increase revenues if you get it right because the market is locked up at the moment."

Vyomm's analysis shows that in the year between the stamp duty changes, the average prices of all £1.5 million+ properties in England and Wales dropped by £103,988 from £2,797,013 in 2014 to £2,693,025 in 2015, equivalent to almost 4%.

It predicts, however, that a stamp duty reprieve at the top end of the market could see average prices in the £1.5 million+ price bracket climb by over 3.5% from the current value of £2,782,154 to £2,885,590 in 2020.

The portal's predictions for the £10 million+ price bracket suggest London prices could be uplifted by almost £800,000 if the 2014 stamp duty changes are reversed.

A change in stamp duty like this would benefit residential buyers, however investors would still be required to contend with the 3% stamp duty surcharge on the purchase of additional homes.

"Despite the string of attacks against the high-end homeowner in London and the wider nation as a whole, the prime and super-prime market has weathered the storm, remaining a very attractive investment for those with the financial means to do so with transactions showing strong growth in recent months," says Utsav Goenka, Vyomm's founder and chief executive.

"Although the market has adjusted and price growth has stabilised since these changes and the resulting price decline, there is currently an air of hesitation across all levels of the market due to the political landscape."

"However, a reversal of these stamp duty changes could provide the adrenaline shot that is needed to entice more buyers back to the prime and super-prime markets and this will see prices increase notably when it happens," he says.