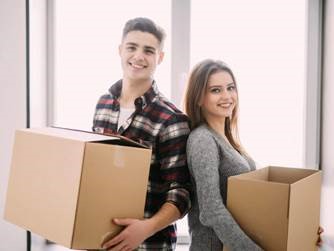 5 Reasons To Choose Accompanied Viewings When Selling
Original source: ML Estates
5 Reasons To Choose Accompanied Viewings When Selling
At ML Estates, we are on hand to assist with all stages of the sales process, but we believe some parts are more critical than others. If you are selling your home, the viewing stage is vital. You are so close to receiving an offer at this point, but there is still a lot of work to do. We believe it is critical you have an agent present when welcoming potential buyers to your home.

Here are five reasons to choose accompanied viewings when selling your home:

The negotiation process begins when potential buyers view the property
The negotiation stage is critical in selling your home, and this process starts when a buyer walks into the house. A good agent will assess the buyer and determine what signals they are giving out regarding their intentions on the property.
By managing this process correctly, you enhance your chances to sell the property for the best possible price.

You don't want to weaken your stance when selling
Buyers and vendors are trying to negotiate the best deal for themselves. It is helpful for an agent to view the buyer, as this offers insight into their intentions. However, the buyer or their representative is keen to meet the vendor to try and gain an advantage over them.

Many homeowners let slip information that can weaken the negotiation process, offering the upper-hand to the buyer. Therefore, by leaving the viewing process to the agent, there is less chance of providing a buyer the advantage.

You should never overlook security measures
While the vast majority of viewers are potential buyers looking to find their new home, you shouldn't take security for granted. Even if the guest intends to buy a home, situations can arise, which make homeowners feel uncomfortable. Agents are trained to deal with a variety of conditions, and many homeowners feel more confident knowing an agent is conducting the viewing process.

The vendor has more time to carry out other tasks
Many vendors are busy and don't have a lot of time to sell their home. Whether you are dealing with work, your family or you are dealing with other property matters; it can be challenging to be present for viewings. However, you want to be as flexible as possible, as the more viewings you can arrange, the higher the chances of selling your home.
Therefore, it makes sense to call on an agent to conduct viewings, as this provides you with more time to deal with other matters.

Agents know the local market
Local knowledge is essential when it comes to the property market. Most homeowners can offer tips on local shops and amenities, but a good agent knows these matters and can advise on the local property market. This information can help sell your home, and it also ensures you are in a great position to negotiate the best possible price.

At ML Estates, we are keen to help you sell your home, and we offer a wide range of services. We can arrange a property valuation for you, and we can take care of all property viewings. If you're a North West London vendor looking to sell your home, contact us today for more information about any of the properties that we have on the market for Sales, Call Davian Hunte directly on 020 7328 4448 to discuss your requirements.